Q & WhatsApp
Free data when using WhatsApp!
Q & WhatsApp
For the first time in Greece, Q offers you for free all the data usage that WhatsApp application needs!
Forget about SMS and start sending messages, photos, videos, sounds and many more, to your friends with WhatsApp, from wherever you are!
From now on you don't need to search for free WiFi networks, because the WhatsApp usage is free wherever you are.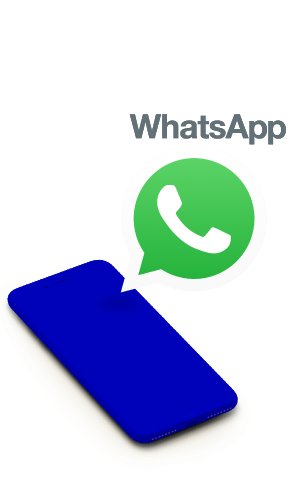 What is WhatsApp?
WhatsApp is the top messaging application in the world. Users with WhatsApp can exchange messages, photos, audio, and video messages over the Internet. Usually in the mobile networks, this usage brings data charges.

WhatsApp is compatible with smartphones: Android, iPhone, Windows Phone, BlackBerry, Nokia and Symbian).
What should I do in order to take the offer?
If you are a Q subscriber
The only thing you should do is download the WhatsApp application in your smartphone, if you haven't done it yet, and begin using it!
If you are not a Q subscriber
Join Q!

Download the WhatsApp application:
The free data usage for the WhatsApp application is offered for free.
If no top-up is performed during that period, WhatsApp usage will consume data from the user's active bundle or data offer. If no bundle or data offer is active, a charge of €0,1/ΜΒ will apply for WhatsApp usage (charged per KB).
Internet voice calls through WhatsApp are, at the moment, not free of charge for Q subscribers.

Subscribers will be charged for the data consumed during these calls, according to any bundles activated, or the basic data charges valid for Q.
WhatsApp is a trademark of WhatsApp Inc. WhatsApp does not sponsor or endorse any products or services that are not offered by WhatsApp.